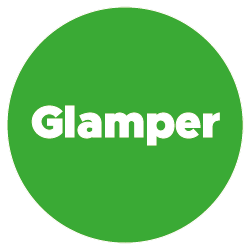 We pride ourselves on our customer care and service. We aim to be transparent in everything we offer and your safety is our priority, so to ensure that you have the best time, please read through our Terms and Conditions (T&Cs):
Medium-sized, well behaved, dogs are allowed, in our premium motorhome. A cleaning charge of £50 is applicable.
Motorhomes must be dropped off at the agreed time of 10 am. To ensure we are able to get the motorhome cleaned and ready to go for the next customer. If the motorhome is left-back after the agreed time of 10 am we will charge a fee of £100 Per hour (or part thereof). Failure to return the vehicle by 5 pm on the last day of hire means that the vehicle is not insured; therefore the drivers are left liable to criminal prosecution. All our motorhomes have security tracking devices fitted.
A security deposit of £1000* will be held pending on your credit card up to 10 days after the hire has finished. This covers insurance access and damage deposit. Drivers aged between 25-75. Current driving licence held for at least 2 years, with no more than 6 points We require at least 2 more forms of ID, e.g. a utility bill with your current address. *For drivers under 25, we may need to increase the security deposit at our insurer's request. This will be checked for individual bookings.
Only the drivers and passengers listed on the Driver & Passenger List sheet are allowed to travel in the Vehicle.
We would advise you to take out adequate travel insurance for your personal possessions. as our rental insurance will not cover this. Alternatively, check your house insurance as you may be covered for items away from home.
We require customers to give our motorhomes a basic clean. The customer must ensure rubbish has been appropriately disposed of. Greywater and black water – cassette toilets must be emptied and cleaned at the appropriate location. Failure to do so will result in a charge of £75.
All motorhomes leave our site with a full tank of fuel (diesel). We require all customers to return it to us with a full tank. Failure to do this will result in a charge of fuel cost on the day we will fill up, plus a £25 fee for our time. We can provide bedding at no extra charge. Should you wish to bring your own, that is ok. We do require all customers to use the mattress protectors we have provided, for the beds/converted beds. 
Smoking is not permitted inside our motorhomes.
There is no mileage limit for travelling within the UK and Ireland. European travel insurance is available at additional cost. **Due to current situation with COVID19, travel to Europe (Excluding Republic of Ireland) is not permitted without agreement**
Whilst travel into the Republic of Ireland is allowed. You must ensure you pay any tolls you go through, within the specified time(please check individual tolls for deadlines) so as not to incur any extra penalties. Should we be notified by the toll company of any outstanding charges/penalties, after the hire has ended these will be passed onto you.
Should the vehicle be involved in an incident or accident, we must be informed within 12 hours of the incident/accident taking place, on the number you receive on the day of collection.
Motorhomes come equipped with all the equipment you need to enjoy your motorhome. Should any of these items not be returned at the end of hire, a charge for these items will be made. Please check the inventory when you collect your vehicle.
The vehicle keys are specifically coded to each vehicle, you will be provided with one set for the duration of your hire. If the key is lost or damaged during your hire then there will be a replacement charge of Approximately £200-£300.
Awnings – please note the awning is a sun awning. It is not suitable for windy or adverse weather and must not be left out overnight or while you are away from the motorhome. Please ensure the legs are put out, to hold the weight, when putting out and bringing back in again. These awnings are a high value item and can be expensive to repair.
Please be aware of your surroundings if you are making up or not staying in campsite. For example these motorhome are not suitable for driving on beaches, as they may get stuck.
Cancellation or change by hirer
In the event of a cancellation by the hirer the following charges shall be incurred:
• If you cancel 15 days+prior to pick up: Loss of deposit
• If you cancel 14 days or less prior to pick:100 % loss
COVID 19 restrictions:
If you cannot travel due to COVID 19 restrictions in Northern Ireland we will offer you the following two options:
• Move your booking to an alternative date, subject to availability (if you move across seasons there may be an increase or decrease in the price.
• Or we will give you a full refund. Please note this is for COVID 19 restrictions in Northern