General Enquiries & Reservations
If you have any questions or queries, please feel free to contact us via one of the following methods or fill in the form below and we will get back to you ASAP.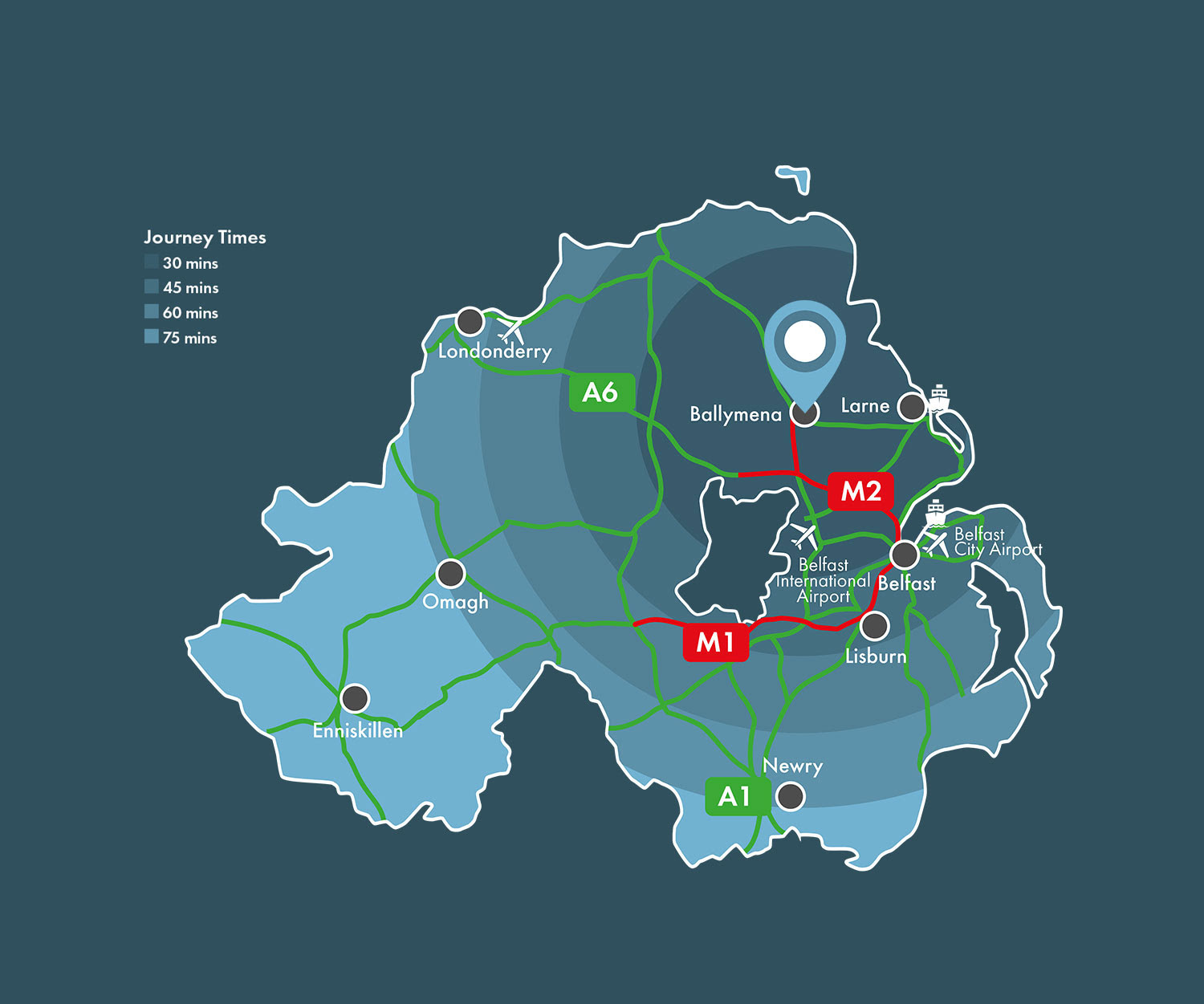 Travel Distance & Time
Silverwood Business Park, 190 Raceview Road, Ballymena,BT42 4HZ
| Location | Distance | Time |
| --- | --- | --- |
| Junction 11 M2 | 0.6 miles | 2 minutes |
| Belfast International Airport | 17 miles | 25 minutes |
| Port of Larne | 21 miles | 30 minutes |
| Port of Belfast | 28 miles | 30 minutes |
| George Best Belfast City Airport | 31 miles | 45 minutes |
| Dublin Airport | 126 miles | 2 hours 20 minutes |
| Port of Dublin | 132 miles | 2 hours 30 minutes |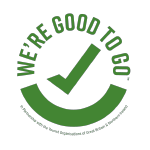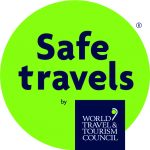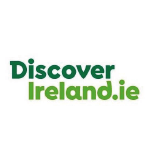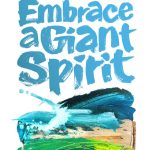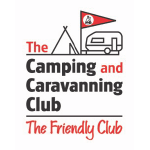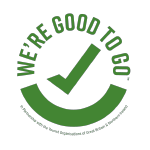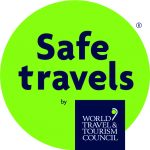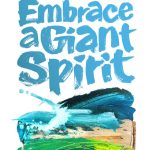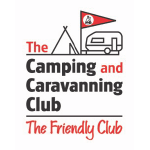 Here are some common questions we are asked at Glamper.
Is your question not listed. Contact us and we will try our best to answer your query
What Safety Procedure's do you have in place for COVID- 19
Keeping our staff and customers safe, is our priority.  With this in mind, we applied for the Local council COVID CONFIDENCE MARK. We have to meet set criteria, apply and then an inspector comes to our premises to check we are adhering to the strict guidelines. We are delighted to say we have recently been awarded this.  Along with this, we have also had a "We're good to go" certificate both of which are displayed on our website and in our Unit.
Before hire starts, each motorhome goes through a 3 step deep clean, before going out. To start with, all areas of the motorhome are cleaned with soap and water.   We then disinfect all areas with  D10 (Diversey solution) paying particular attention to frequently touched surfaces. The motorhome is then given a steam clean. Our Steam cleaner reaches a temperature of 170 degrees to kill any germs that may be left behind.  This is done before each motorhome is allowed out.
What safety measures are in place at your depot?
We ask that if you wish to visit our motorhomes before you hire, you make an appointment with a member of staff.  You can do so via email info@glamperuk.com or call us on 0282565459.
This will ensure there are limited people at any one time.  The maximum amount of people we will allow inside the unit at any one time is 8 including children and a member of staff.
When you arrive at our depot, we ask you to adhere to social distancing measures when possible. Staff will be wearing a mask and we ask you to wear a mask to protect yourself and our staff members. (Exemptions may apply)
Sanitation stations have been set up for customers to use.
For the handover, to limit close contact, we will show you a video.  This will have all the relevant information you need to get you on your way.  Of course, a member of staff will be on hand to answer any questions you may have.
The video will also be emailed to you in case you need to refer to it.
Is your question not listed. Contact us and we will try our best to answer your query
How do I book your motorhomes?
You can book on our website www.glamperuk.com or alternatively you can send us a message on the messenger chat, that is available on the website. Or if you prefer you can call us on 02825 654559 or you can send us an email at info@glamperuk.com
How do I pay?
If you book outside of 14 days of the requested hire date, we take a non-refundable deposit of 25% off the full amount to secure your booking, by paying this deposit you are accepting our terms and conditions. The remaining balance is due 14 days prior to hire by credit/debit card or cash. Within 14 days of hire, we would require full payment.
Do you include insurance in the price?
Yes fully comprehensive insurance is included for up to 2 drivers as standard.
Can I pay a supplement to reduce the insurance excess?
No, unfortunately this is not something our insurance company offers.
Do I need a special licence to hire the motorhomes?
You do not need a C1 Licence to drive our Motorhomes, a normal licence is ok.  Please check your licence allows you to drive a vehicle up to 3.5 tonnes.
For more information please check out the following websites:
Who can drive the motorhome?
Fully comprehensive insurance can be provided for drivers aged between 25 and 75 years of age, who have held a full licence for a minimum of 2 years.  All drivers must have no more than 2 sets of 3 points on their licence.  No more than one fault or outstanding accident/claim/incident in the last 3 years.  Our insurance covers, NI driving licence, UK and EU drivers.
For drivers under 25 years old, we need to get a clearance check from our insurance, please ask for a booking, so we can get confirmation.
Do I have to pay a security deposit?
Yes, we take a swipe of your credit or debit card for £1000. This must be taken 24 hours prior to hire taking place. This amount is held pending for up to 10 days after the hire ends.  This covers the insurance excess and damage deposit and is part of our insurance company conditions.
For drivers under 25 years old, this security deposit may be increased. Glamper would confirm this before booking is made.
What paperwork do you require before hire takes place
We need a copy of your driving licence (Paper section for NI Only) English driving licence requires a check
Documents that we require must match the driving licence of person(s) driving.
Primary proof of ID – e.g. utility bill (Gas/Electric/BT landline)
Secondary proof of ID – e.g. Bank or credit card statement.
All must be dated within 90 days of the hire-taking place.
We need this paperwork at least 7 days before hire for you to be covered for insurance and these documents are required for all drivers.
Do I need Travel Insurance?
We would advise you to take out adequate travel insurance for you and your personal possessions as our rental insurance will not cover this.
If you wish to purchase Travel insurance, you can contact our rental insurance company on their Personal Lines Department 01603 21800 and they will be happy to help you. 
Can there be additional drivers?
Yes, you can have up to 1 additional driver, at no extra cost.  We will require the same paperwork for all additional drivers.
Are any of the Vehicles Automatic?
Yes, we have one automatic motorhome; this is our premium plus extra. 
What time can I collect and return the vehicle?
Collection on the day of hire is 2 pm
Return at end of hire is 10 am
Where do I collect the motorhome?
We have a secure depot in Ballymena.
Silverwood Business Park
190 Raceview Road
BT42 4HZ
Can I leave my car at your depot?
Yes, you can leave your car at our depot for no additional charge.  We are located on a secure site with 24 hours gated security for access.  Cars are not covered under our insurance and we do not take any responsibility.  Customer must make sure they are covered under their own insurance company.
What do I need to bring with me on the day of hire?
The documents that you have originally emailed to us, prior to hire will need to be brought, along with your driving licence. 
Are you a member of the Camping and Caravanning Club?
Yes all our motorhomes are registered with The Camping and Caravanning Club Privilege Scheme.  This entitles you to up to 30% off Club sites and 15% off Camping in the Forest Sites. Please ask our members of staff for more information. 
What happens if I return the motorhome late?
Motorhomes must be dropped off at the agreed time of 10 am. To ensure we are able to get the motorhome cleaned and ready to go for the next customer. If the motorhome is left-back after the agreed time of 10 am we will charge a fee of £100 Per hour (or part thereof). Failure to return the vehicle by 5 pm on the last day of hire means that the vehicle is not insured; therefore the drivers are left liable to criminal prosecution. All our motorhomes have security tracking devices fitted.
What is your cancellation policy?
CANCELLATION OR CHANGE BY HIRER
In the event of a cancellation by the hirer the following charges shall be incurred:
If you cancel 15 days + prior to pick up: loss of deposit.
If you cancel 14 days or less prior to pick up: 100% loss
Credit and debit card charges are non-refundable
If you cannot travel due to COVID 19 restrictions on Northern Ireland we will offer you the following two options:
Move your booking to an alternative date, subject to availability (if you move across seasons there may be an increase or decrease in the price.)
Or we will give you a full refund.
Please note this is for COVID 19 restrictions in Northern Ireland only.
Credit or debit card charges non-refundabl
Is your question not listed. Contact us and we will try our best to answer your query
Can I take your motorhome abroad?
Travel to Europe is normally permitted; there is a surcharge of £50 to do so (excluding Ireland) Due to the current situation with COVID19, travel to Europe (Excluding Republic of Ireland) is not permitted without agreement**
We will require a higher security deposit of £1500, (excluding Ireland)
If you are travelling through the south of Ireland, please be aware of any tolls to be paid for.  We will pass any charges on should they not be paid at the time of travel.
What happens if I break down?
All our vehicles are covered with RAC emergency roadside assistance, including South of Ireland and Europe.
Can I bring my dog with me?
We allow medium-sized dogs in our premium 4 berth motorhome and in our premium plus motorhome.  We do charge a £50 cleaning levy, as it would require triple clean after use
Can you smoke in the motorhomes?
No, you are not allowed to smoke inside the motorhomes.
Are child seats needed?
Yes, you must use a car seat.  The motorhomes are fitted with a 3-point seat belt. Isofix or Isize seats are not compatible with our motorhomes.  If bringing your own child seats, you must fit them yourselves.
Can I rent child seats from Glamper?
Yes, you can hire high back booster seats for children aged 3-11, at a charge.  You are responsible for fitting seats correctly.  For younger children, you must provide your own seat and fit them into the motorhome yourself.
How many seat belts do your vehicles have?
Our premium 4 Berth and Luxury 4 berth have 4 seat belts
Our premium plus 6 berth, has 6 belts
Our premium plus extra 8 berth has 6 seat belts, meaning only 6 passengers can travel on board the motorhome.
Do you provide fuel?
All motorhomes leave our site with a full tank of fuel (diesel).
We require all customers to return it to us with a full tank. Failure to do this will result in a charge of fuel cost on the day we will fill up, plus a £25 fee for our time.
Are your motorhomes winterised?
All our motorhomes are fully winterised.  They have a combi-boiler system, which heats the water and the motorhome.  All our motorhomes are fully insulated. Making this a comfortable environment for our customers.
Does your motorhomes have air conditioning?
The main vehicle cab provides air conditioning.
What do you provide in the motorhome?
The following comes as standard in all our motorhomes (see individual specifications for each for other details)
Solar panels
Leisure battery
Shower and toilet
Gas hob – 3 burner
Gas grill/oven
Fridge/freezer
TV & DVD player with free view
Fire extinguisher
Smoke alarm
Carbon dioxide alarm
Fire blanket
First aid kit
Hook up cable
Flat hose reel and connectors
Jump leads
AA road kit
Camping chairs and table
Leveling blocks
Satellite navigation
What else do you provide in the motorhome?
Plates/side plates/bowls and mugs
Cutlery
Cooking utensils
Chopping boards
Tall glasses/pint glasses/wine glasses
Scissors
Cheese grater
Pizza cutter
Cork screw/bottle opener
Colanders
Tin opener
Toaster
Cafeteria
Set of 3 pots and pans
Gas whistle kettle
Electric kettle
Tea towels
Drying mat and rack
Baking tray
Pizza tray
Roasting tray
Dust pan and brush
Hot plate rack
Cleaning kit
Do you provide gas and is there a charge?
Yes, we will provide you with gas cylinders, at no charge. We will give you a full cylinder, plus what is leftover from the previous hire.
Can I use electric sockets if we are not attached to an electricity supply?
No, the plug sockets will only work if you are hooked up to an electricity supply.   The motor home has a leisure battery, which will provide power for the lights and the water pump if mains electricity is not available.  A fully charged leisure battery can last up to 48 hours with conservative use.
Is bedding and towels provided and is there a charge?
Yes, we can provide bedding and towels at no extra charge.  Please advise at the booking stage if you require these.
Do your motorhomes come with awnings?
Yes, all our motorhomes come with sun awnings.  Please carefully follow the instructions for putting the awning out and in. The awnings can easily be damaged.  We advise you not to put out the awning if there is any breeze at all.  They must not be left out when you are away from the motorhome or at night. Any damage to the awning will be taken from the security deposit
Do your motorhomes have bike racks?
Yes all our motorhomes have bike rack.  The premium, premium plus and premium plus extra have racks for 4 bikes.  The luxury has a rack for 2 bikes. 
Do you supply the vehicle with a full tank of water?
Yes we provide you with a full tank of fresh water.
There is no need to fill this up when returning motorhome.
Can we empty our grey water / black water(cassette toilet) waste at your depot?
No, you must do this before you return the vehicle.  We do not have the facilities at our depot to empty this.  Failure to do so will result in you being charged £75.  A member of staff will check the toilet on return. 
Is your question not listed. Contact us and we will try our best to answer your query