"May the Road rise up and meet you"
Glamper is a leading Motorhome provider all throughout Ireland
Experience Luxury with Glamper
Glamper is a leading provider of luxury motorhome rental throughout Ireland. We offer a large selection of luxury class motorhomes at our Northern Ireland depot that serves all of Ireland, the United Kingdom and across Europe. Glamper are a family run business that prides itself in going the extra mile to look after our customers. We include all the essential extras which other firms would charge you for. Glamper want you and your family to enjoy your trip in our luxury home from home with minimum stress and maximum relaxation.
From the very beginning, Glamper's approach to the business has been to focus exclusively on renting high-end motorhomes and provide unparalleled service to ultimately become the very best at it.
Whether you are looking to camp on Ireland's majestic coastlines, explore our rugged trails and endless beaches, or just discovering the motorhome lifestyle.
Renting a motorhome is a great way to get out on the road and explore the beauty Ireland has to offer.
Motorhome rental is ideal for individuals, families or even for a business that is wishing to make an impact.  A very fun package. Motorhomes create a unique and exciting way to travel because they incorporate transportation and accommodation along with dining and entertainment into one, very fun package.  Travelling by motorhome is also very economical for families as there is no need for airline tickets, hotels or dining out.
Whether it's a weekend getaway or a month-long cross country journey you're looking for; Your first time or an experienced motorhome enthusiast we have the perfect motorhome rental to accommodate your taste.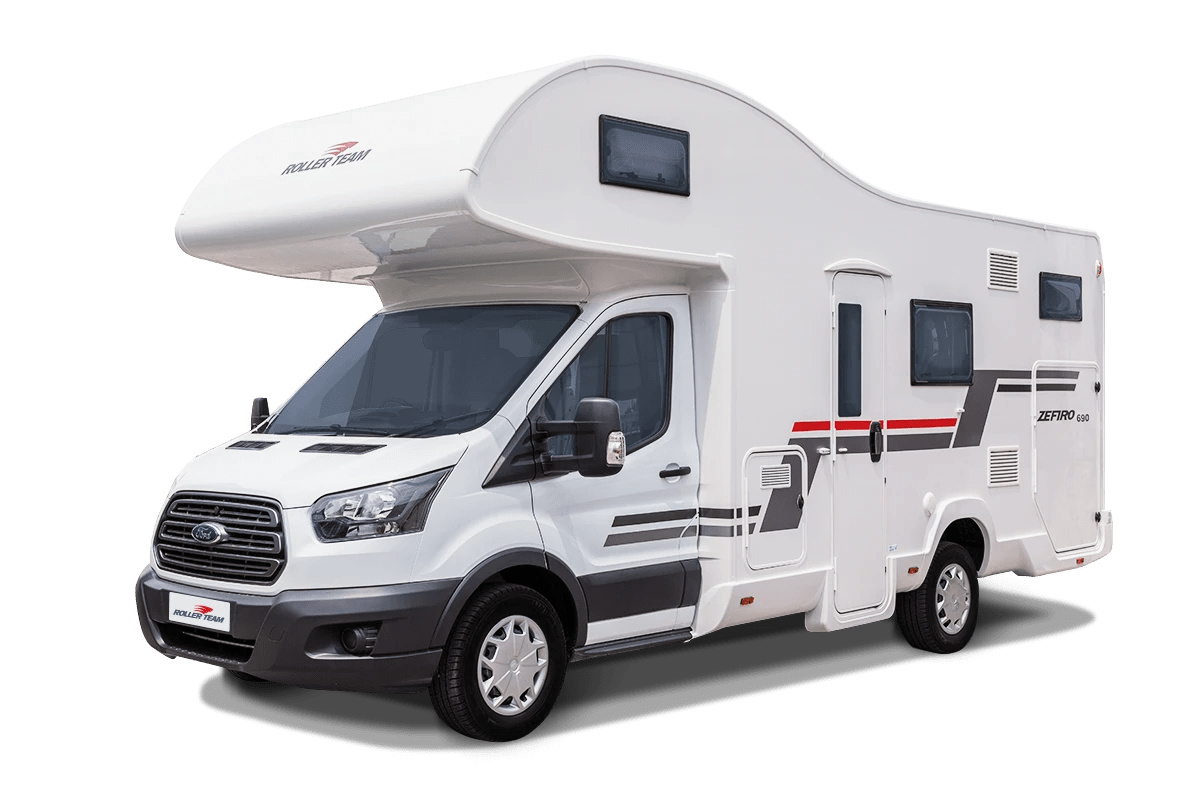 Premium Plus Motorhome
For families or groups who like to travel in comfort, the Zefiro 690 includes a fixed double bed at the rear, a dinette, an over-cab bed & a large garage. Being able to sleep six and having a large dinette, this hi-line motorhome is ideal for families.
*Please Note: Mid June to Mid September pick up is only on Friday with a minimum hire of 7 nights and Pick up is 3:00 pm and Drop off is 11:00 am
Premium Plus Extra Motorhome
Excellent for families and groups, this motorhome offers lots of flexibility and a comfortable place to relax. For a fantastic night's sleep
*Please Note: Mid June to Mid September pick up is only on Saturday with a minimum hire of 7 nights and Pick up is 3:00 pm and Drop off is 11:00 am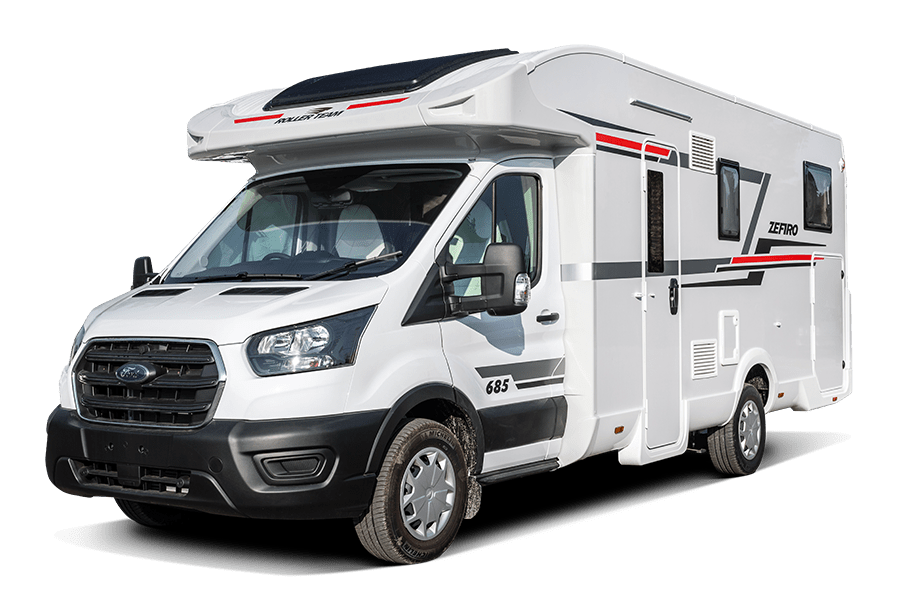 Prestige Motorhome
Our Prestige sleeps up to four people and is the ideal motorhome with the best of both worlds, perfect for entertaining guests or getting away for quality family time,
*Please Note: Mid June to Mid September pick up is only on Saturday with a minimum hire of 7 nights and Pick-Up is 2:00 pm and Drop off is 10:00 am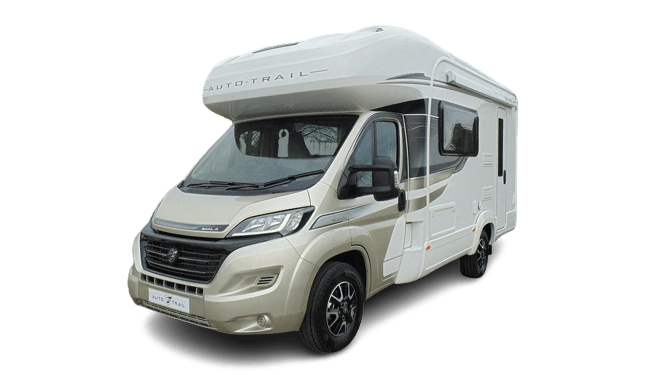 Luxury Motorhome
Our Luxury Luxury sleeps up to four people, thanks to a large central lounge there is a really spacious feel with the cab seats swivelled, ideal for entertaining guests, while the kitchen at the rear offers lots of preparation space.
*Please Note: Mid June to Mid September pick up is only on Friday with a minimum hire of 7 nights and Pick Up is 2:00 pm and Drop off is 10:00 am
We had the most wonderful holiday touring Ireland. Our campervan was spacious, comfy and well equipped. I'd definitely use Glamper again, as the service was great. We'd never used a motorhome before l, and we're given a thorough brief on how to operate it correctly. I was surprised how fuel efficient it was, given the number of miles we covered, that was a real bonus.
5 Star. Incredibly friendly and professional. Excellent Value. We were given a thorough explanation of how to use the van when we picked up. Discounts on campsites and no hassle when we returned. We'll definitely do this again.
Kenny McPartland
30/05/2023
My wife and I had fantastic experience with Glamper UK. The luxury motorhome was surprisingly easy to drive and was extremely comfortable and spacious. A seamless booking experience and Louise was always on hand to answer any questions. I couldn't recommend Glamper UK highly enough.
Michael Turner
21/05/2023
We were very impressed with our camper. We hired the Premium Plus Extra for a 4 night trip with our two kids, and there was plenty of space for all of us and our bags. The beds were very comfortable, the kitchen had everything you would need. Louise was very helpful and very communicative the whole way through.
My wife and I enjoyed a brilliant weekend in Glamper's Luxury 4-berth motorhome, touring parts of County Donegal and the Causeway Coast. I was a little nervous beforehand (having never driven a motorhome before) but the entire experience was a pleasure - the vehicle itself is surprisingly easy to drive and its leisure facilities are fantastic! Louise gave us a comprehensive tour of the motorhome before we set off so we knew exactly where everything was and how to use it. The bed was comfortable, the TV/DVD player worked a treat and all the kitchen facilities were great. If you want to explore the country on your own terms while still retaining all the comforts of home, I'd highly recommend the professional and courteous motorhome experience Glamper provides - you'll love every minute!
We hired the 6 berth campervan in September and brought our 2 dogs along for a road trip to Donegal and Galway. The campervan was very clean and had all the mod cons that we needed. There was lots of space in the garage aspect for storage. It was a great trip and one ticked off our 'bucket list'. The booking process was very straight forward and Louise was very helpful with any queries and highly responsive to emails etc. Highly recommend the glampervan experience and would definitely do it again.
Highly recommended. Easy booking, clean, modern and fresh camper and we definitely won't hesitate to hire from Glamper in the future.
Great motorhome! Our first experience and Louise made it all very easy to manage for us. Highly recommend!
Highly recommend. Lovely and honest family business
This is a lovely family company to hire from. Great personal service provided. We thoroughly enjoyed a week in our Glampervan, which was kitted out with everything you could possibly think of. I would recommend this business wholeheartedly.
New modern fleet
High Specification Motorhomes
Inclusive Insurance
Multi Driver option included for FREE
Family Firm
We Go the Extra Mile for you and your trip.
Price you see is the price you pay
Everything you need to drive away included in price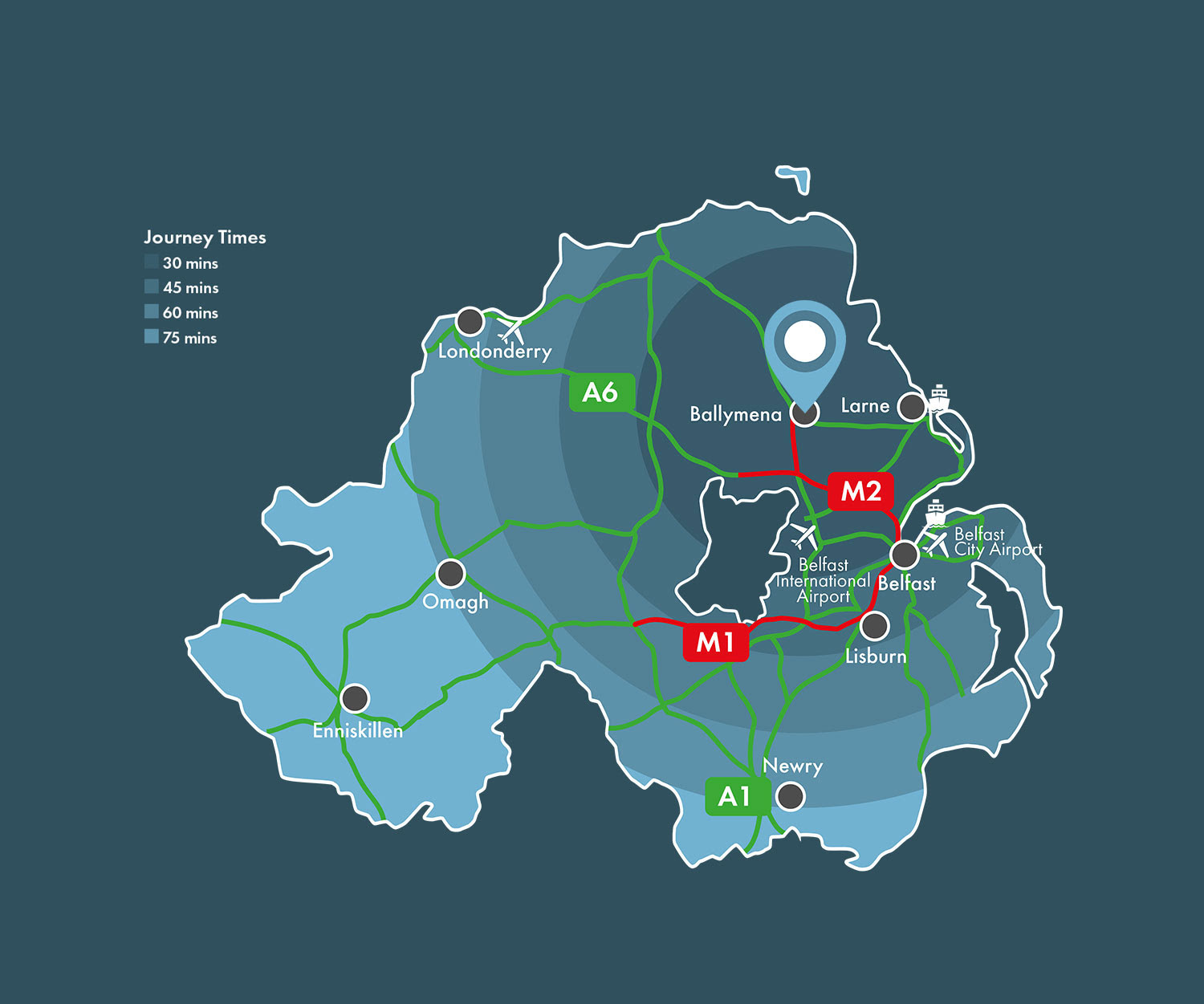 Travel Distance & Time
Silverwood Business Park, 190 Raceview Road, Ballymena,BT42 4HZ
| Location | Distance | Time |
| --- | --- | --- |
| Junction 11 M2 | 0.6 miles | 2 minutes |
| Belfast International Airport | 17 miles | 25 minutes |
| Port of Larne | 21 miles | 30 minutes |
| Port of Belfast | 28 miles | 30 minutes |
| George Best Belfast City Airport | 31 miles | 45 minutes |
| Dublin Airport | 126 miles | 2 hours 20 minutes |
| Port of Dublin | 132 miles | 2 hours 30 minutes |